NEWS
More dates for Circo Maximo Experience until 28th
August, September and October 2022!
RELIVE THE ANCIENT SPLENDOURS OF THE CIRCUS MAXIMUS IN THE IMPERIAL PERIOD OF ROME THROUGH AUGMENTED AND VIRTUAL REALITY
A place of entertainment and one of the City's undisputed landmarks, the Circus Maximus comes back to life thanks to an innovative valorisation project using augmented (AR) and virtual reality (VR). One of the most relevant monuments in Roman history, the Circus Maximus can for the first time be seen through all its historic phases thanks to a ground-breaking project using interactive display technologies that have never before been used in such an extended outdoor area.
The headsets available give a virtual rendering of the Circus Maximus by overlapping images of the past to the present-day reality to reconstruct its initial magnificence: in particular, the Arch of Titus will appear in its original majestic height.
The CIRCO MAXIMO EXPERIENCE, through continuous flashbacks to the past thanks to reconstructions in augmented and virtual reality, will enable you to see the life of the age-old valley unfold before your eyes, stroll through the Roman shops and watch a chariot race among shouts of encouragement and overturned chariots.
The 40-minute walking itinerary is available in eight languages (Italian, English, French, German, Spanish, Russian, Chinese and Japanese).
The eight stops are the following: the valley floor of the Circus in the archaic period, the Circus from the 1st century BC to the 1st century AD, the Circus in the imperial period, the seating tiers (cavea), the Arch of Titus, the shops (tabernae), the Circus in the Middle Ages and in modern times and lastly, "A Day at the Circus". The tour is available with immersive glasses (see-through technology) and stereo audio earphones included in the admission ticket to the "Circo Maximo Experience".
The visit is also available for deaf people thanks to simplified subtitles in Italian or English.
download depliant
VISITING ROUTE
The Valley and the origins of the Circus

The Circus from Julius Caesar to Trajan

The Circus in the Imperial Age

The Cavea

The Arc of Titus

The Shops of the Circus (tabernae)

The Circus in the medieval age and in modern times

"A day at the Circus"

Panoramic view
A ENTRANCE
B TICKET OFFICE
C TOILETS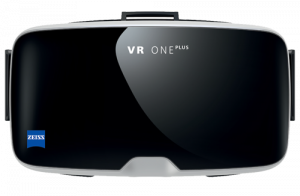 Il ONE Zeiss VR Zeiss VR ONE offers you an unprecedented viewing experience thanks to Zeiss precision lenses and the 5.2- inch smartphone display, which gives you breath-taking graphics and fascinating videos in spearheading mobile resolution. The visual quality is that of the best front-row seat in a theatre.
Zeiss VR devices are specifically designed to be used with glasses, enabling users to enjoy the virtual reality function in complete comfort. For a correct use of the headset, please see the "Health and Safety Warnings".
Ticket Experience
Full entrance: € 12,00
Reduced entrance: € 10,00*
Family rate €  22,00**
Groups: 10+visitors: € 10,00
BUY ON-LINE
Opening hours
2 – 14 August: from 5:30 pm to 8:30 pm (every 15 min – last admission at 07:20 pm)
16 – 28 August: from 5:00 pm alle 8:00 pm (every 15 min – last admission at 06:50 pm)
30 August* – 18 September: from 04:30pm to 07:30pm (every 15 min – last admission at 06:20pm)
20-30 September: from 04:00pm alle 07:00pm (every 15 min – last admission at 05:50pm)
4 October – 30 December
Tuesday-Friday: from 10:00am to 02:00pm (every 15 min – last admission at 12:50pm)
Saturday-Sunday and holidays: from 10:00am to 04:00pm (every 15 min – last admission at 02:50pm)
* On line tickets available from 10 August
The Experience will not be available on the first Sunday of every month and when the archeological area is open for free.
In case of rain, all shows will be cancelled.
Any cancellations for technical or meteorological reasons will be promptly communicated via email to the address provided during the purchase.
Visitors are kindly requested to arrive 15 minutes prior to their visit.
Should you arrive later than booked for, the ticket will not be reimbursed, nor will it be allowed to postpone your visit to a later time/date.
Change in time and/or reimburememnts will only be allowed in case the show is cancelled due to the weather and/or technical issue. All reimburments should be asked within 15 days of the cancelled show, sending an email to the following address: cambiodata@museiincomune.it (Replies will be sent from Monday to Friday, holidays excluded),
Presale costs will not be reimbursed under any circumstances.
Reimbursements for extra EU countries will only be processed if tickets have been purchased by credit card.
On site reimbursements are not allowed.
INSTRUCTIONS FOR VISITORS
All tickets will be checked by a fast mode scanner.
By every stop along the visiting route, visitors will have to stand on the marked points
Visitors will be provided: a sanitized multimedia headset wrapped in a bag; disposable headphones in sealed bags
Visitors can purchase individual face masks on site.
Visitors buying entrance tickets on site and wishing to use them at a later date, will have to provide personal data in order to be easily contacted in case of updates.
INFORMATION
For Info and purchase, call: +39 060608 (every day from 9:00 a.m. to 7:00 p.m.).
Booking Advised
Children under 14 can wear the headsets and enjoy the experience only if accompanied by an adult who must sign the disclaimer available at the ticket office
or downloadable here
To rent the headset, you must leave in deposit an ID (card or passport, in the original)
Admission will be organized in small groups
circomaximoexperience@060608.it (e-mail replies will be sent from Monday through Friday, except on holidays).
Charges Detail
Full entrance: € 12,00
Reduced entrance: € 10,00*
Groups: 10+visitors: € 10,00
It is possible to apply for a refund and/or a change of date only in case the show is cancelled for technical reasons or for unfavourable weather conditions.
A refund and/or a change of date shall only be granted in case the show is cancelled.
It is possible to apply for a refund and/or a change of date only by and no later than 15 days after the cancellation date. Presale costs shall not be refunded.
* Reduced price tickets:
– youths under 26 years of age
– teachers in service
– journalists with a regular press card (professionals, trainees, freelance journalists), law enforcers and military personnel with an ID and groups of at least 10 people
– people who purchase a reduced-price ticket online, shall have to carry on them the ID entitling them to the reduced-price admission ticket.
– Roma Pass
– MIC card
** Family rate €22,00 two adults with children under the age of 18 years
Free admission:
– children under the age of 6 years
– people with disabilities and/or registered disabled civilians and an escort from the European Union,
– European Union tour guides and tour interpreters
– To ask for free admission, you must book exclusively through the contact centre at +39 060608 (from 9:00 a.m. to 7:00 p.m.) and tourist Infopoints (with a presale right of 1€), or purchase the tickets at the ticket counter on site (without a presale right of 1€).
Circo Maximo Experience is part of the Roma Pass circuit
Tickets can be purchased:
Through the Contact Centre at +39 060608, at the cost of a local call (every day from 9:00 a.m. to 7:00 p.m.)*.
At the Circus Maximus, ticket counter on Viale Aventino
At Tourist Infopoints at**:
The site can be visited without a multimedia device by only purchasing the admission ticket at the ticket counter.
WHERE TO FIND
The Circus Maximus | enter on Viale Aventino | Rome
Metro B stop: Circo Massimo – Bus stop: Aventino (Circo Massimo)